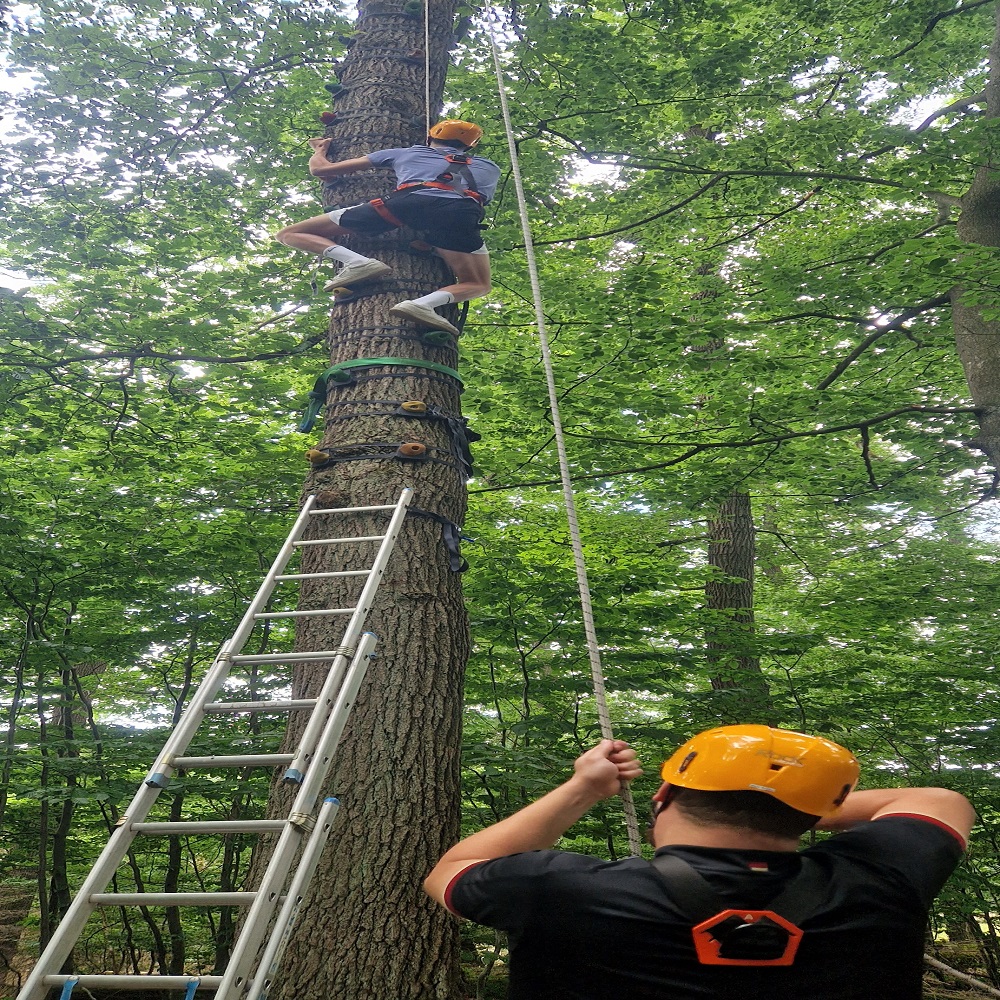 ----Teamtraining---- with climbing
Our team training with climbing combines an exciting outdoor experience with the development of skills in the community.
We value promoting team cohesion and trust in the group through mutual belaying while climbing.
The climbing activities we offer are always supervised by our trainers on a four-eyes principle, so that the safety of the participants is guaranteed at all times.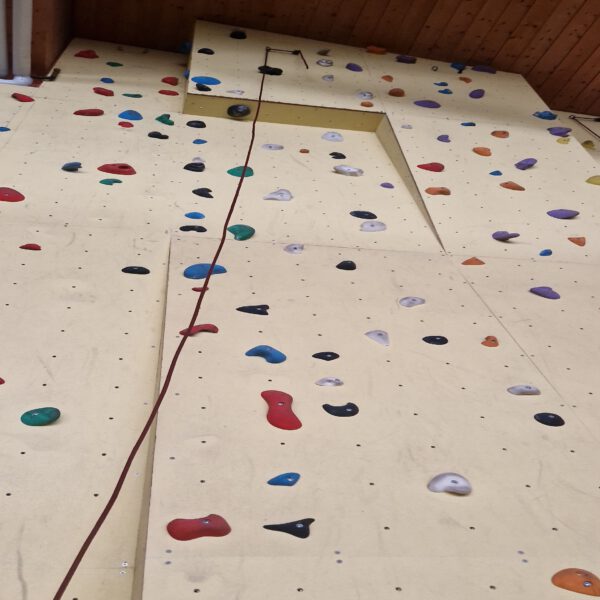 On 6 routes and 12 meters high … show us what you can do
CLIMBING IN THE HALL IS ONLY ALLOWED WITH CLEAN SPORTS SHOES!!!
Unfortunately, for insurance reasons, the minimum age for climbing is 6 years.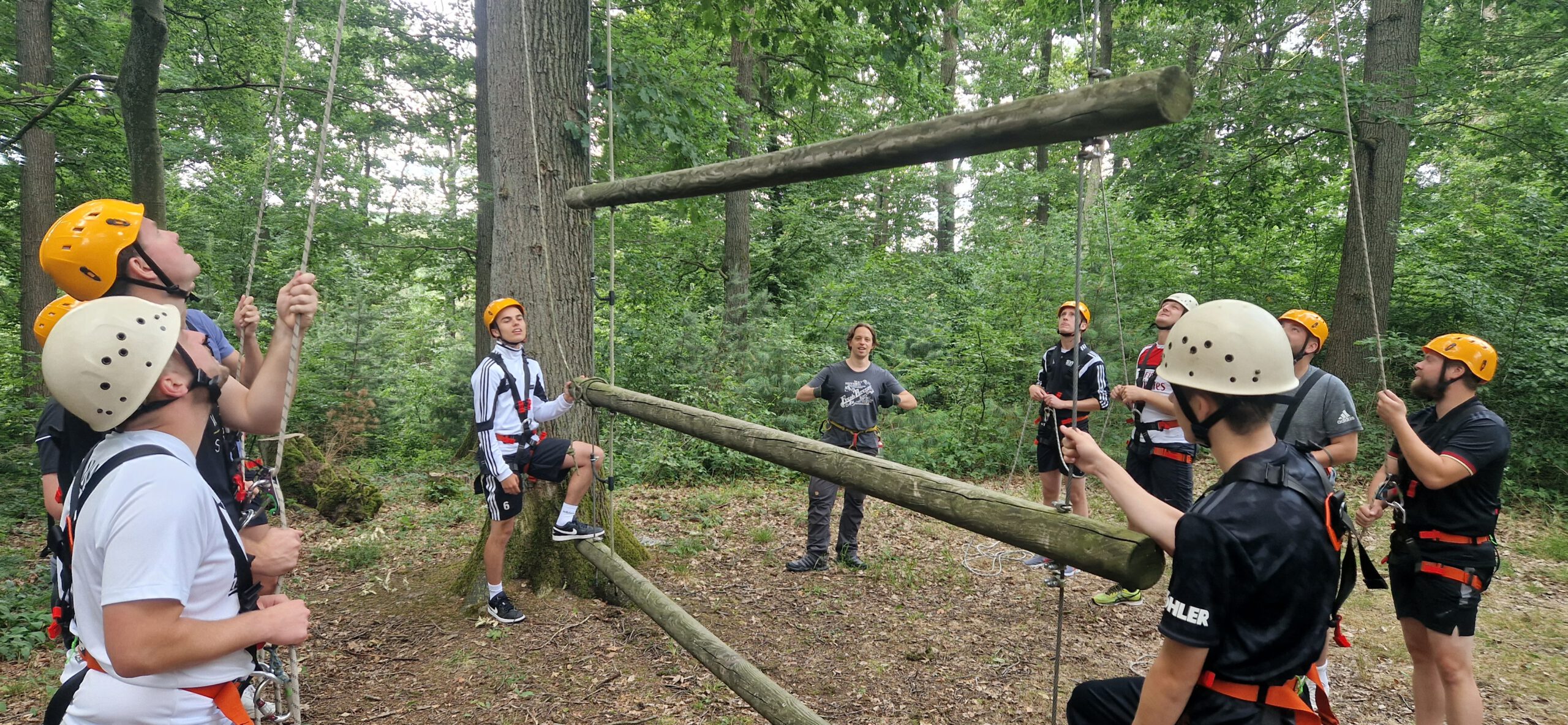 ----Teamtraining---- Giantladder
Like dwarves in a giant rope ladder, the participants appear. The distances between the beams increase towards the top. Depending on the design and exercise, up to 4 participants can climb at the same time. By supporting and holding each other, they reach the goal together.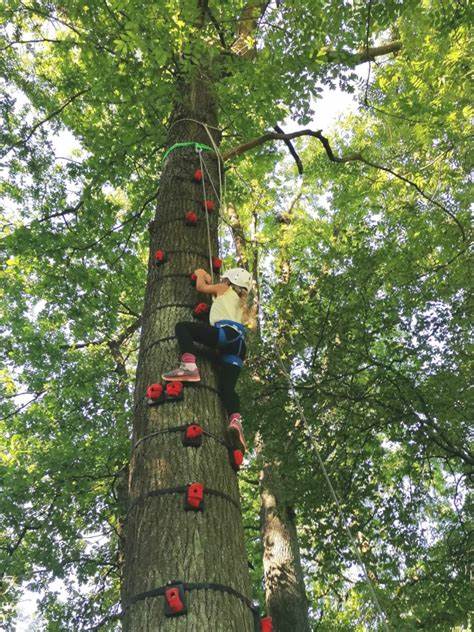 Our climbing trees are mostly equipped with additional "Monkey Climbing" – handles, which are gently attached with tension belts. The actual grips are known from climbing halls and are screwed on stable base plates. Together with the branches of the tree, this results in exciting climbing routes into the leafy canopy. The participants choose their own turning point.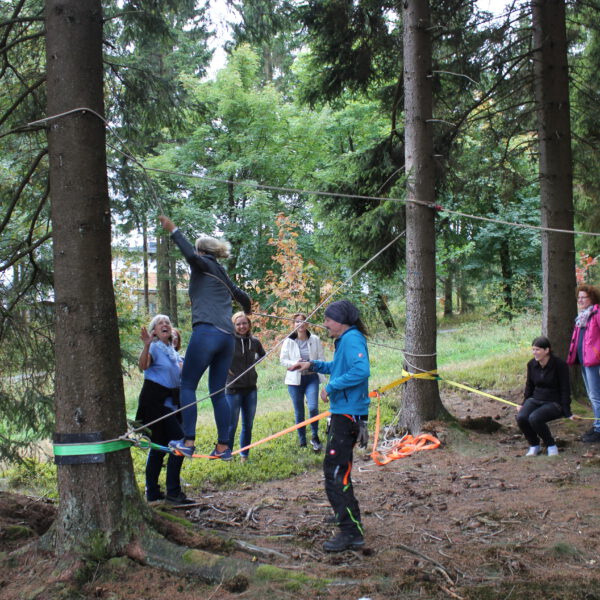 On the slackline course – also called Mohawk Walk – numerous of different exercises are possible. Balancing is done on tie down straps at a height of approx. 40 cm. Support is provided by trees, ropes and wood which offers various types of support. Here, a particularly large number of participants can be active at the same time, coordinate with each other and take on tasks. A special exercise is the "Low-V". Here, two participants balance on diverging ropes and support each other like the rafters of a pointed roof. Giving support, mutual trust and inner releasing are ideas for this balancing task.
The construction of mobile courses is possible everywhere.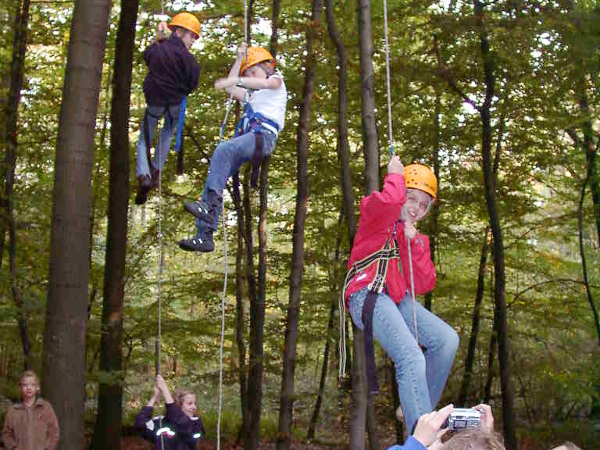 This traditional mountaineering aid technique requires only two thin rope slings in order to ascend vertically on a suspension rope. Up to eight participants at a time practice this technique in parallel and climb up to six meters. With increasing practice, confidence in the new technique and one's own ability grows.
Office:
Eugene Bolder
Active in Winterberg
Bergstraße 35
59955  Winterberg
Climbing events:
Active in Winterberg
Meetingpoint JH Neuastenberg
Winterberger Str. 2
59955 Winterberg/Neuastenberg
E-mail: active@in-winterberg.de
Telephone office: +49 2981 820012
Mobile: +49 160 6732779